"Wire" House Remodel
Remember Lt. Daniels from the critically acclaimed and locally produced cable TV series"The Wire"? This  2-1/2 story brick house, in the Mayfield neighborhood of Baltimore City, was used as the location/set for his residence. The exterior view of this house, from about this same angle, first showed up in series two, at the close of episode six, as a fade-out at dusk, after a conversation between Lt. Daniels and his wife, which takes place in the Living Room (first floor, room to right of Entry with tri-partite wind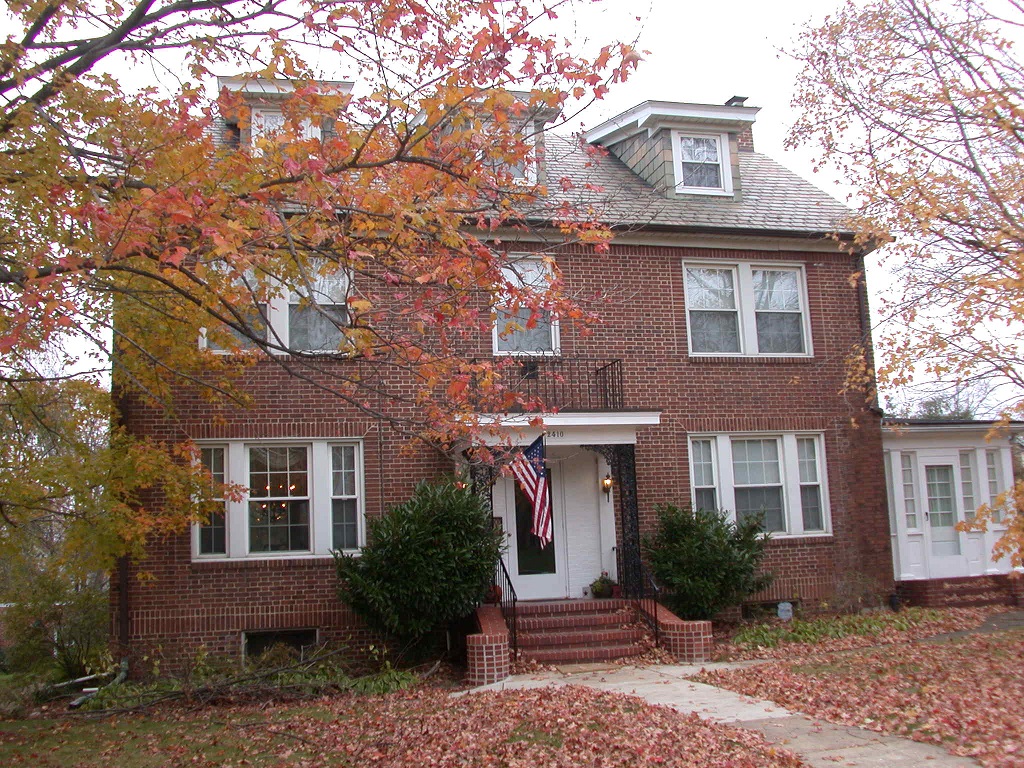 ow).
Purchased in 2012, current owners of this well- built, and beautifully detailed traditional brick residence (built c. 1927), removed the former back stairs, which allowed them to then expand and remodel the c. 1970's Kitchen.  Master Bath, c, 1950's,  was expanded into an existing small, rear bedroom, and remodeled, along with the second floor hall bath.
New rear Hall connection between Living Room and Kitchen was created to improve circulation between first floor living spaces and expanded outdoor rear deck, while basement stairs  were relocated and new Powder Room was inserted adjacent to Kitchen. All detailing, including extension of existing Living Room and Dining Room coffered ceilings, and stair railings/handrails  in remodeled Kitchen, was consistent with original detailing in the house.
All work was performed by Mark Hendricks/3-D Concepts, LLC   http://www.3-dconcepts.com/ of Baltimore City.
Click to enlarge