Waterfront Farmhouse Addition & Renovation- Fairfield, NC
Traditional, mid-nineteenth century, vernacular North Carolina two story timber-framed farmhouse with later additions located on north shore of Lake Mattamuskeet (near Fairfield,NC- right) was raised above flood elevation, and set on new masonry pier and wall foundation.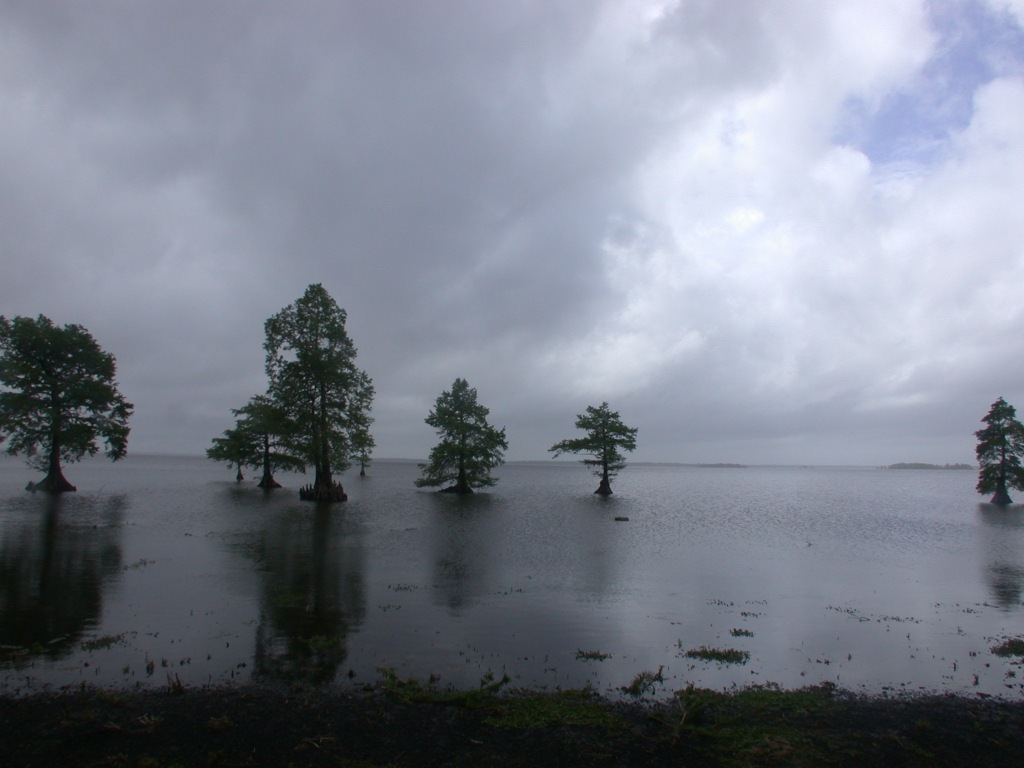 A new two story addition on the rear provided much- needed modern Kitchen, Mudroom/Laundry, Pantry, and Powder Room space on the first floor, as well as Bedroom and Bath spaces on the second floor for a family with two small boys.
Original front historic section was rehabilitated for owner's office, and family living space on the first floor, and Master and Guest Bedroom spaces on the second floor. One of the two original single shouldered brick chimneys which had been damaged some time in the past was rebuilt to match the existing chimney which remained, and two single hung windows, which formerly flanked the missing chimney (and had also been removed), were fabricated to match existing historic windows in the house, and then installed in their former locations.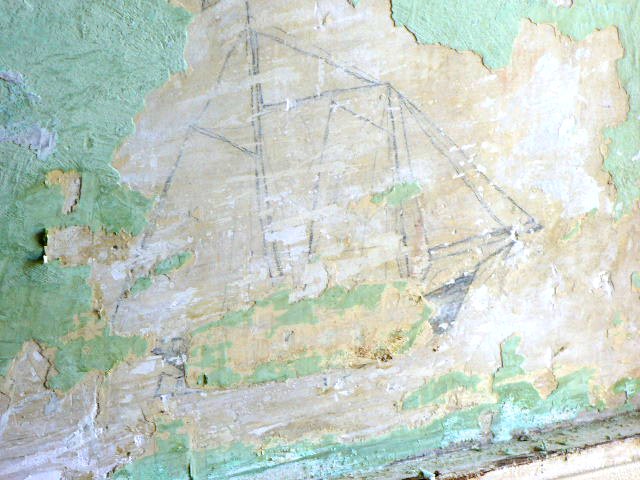 The original center hall stairs were retained in place and rehabilitated, (gallery images below) while a new stairs in the addition joined the levels in the rear. During construction, the owners received a unique surprise, when they uncovered a sort of palimsest (image right) – a pencil sketch of a two-masted schooner, that a previous household member/artist had drawn  on an unpainted plaster kneewall below the first floor stairs, and which had subsequently been covered up by multiple layers of paint.
Click to enlarge