Waterfront and Coastal Design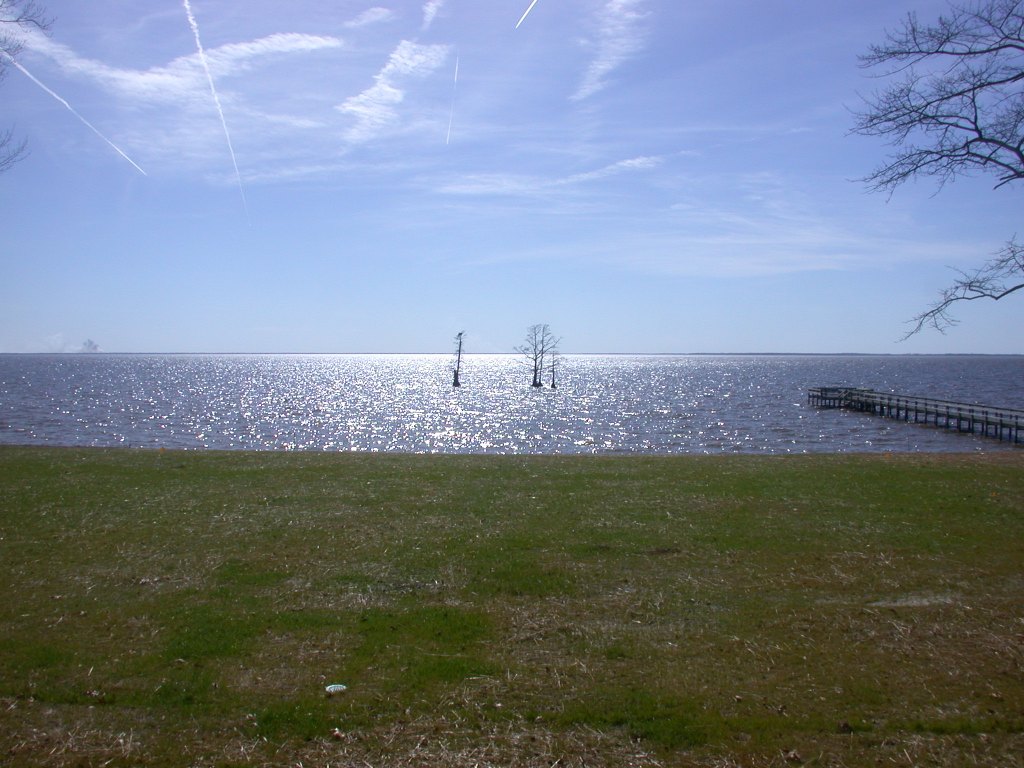 The two primary factors to consider in designing a residence on a waterfront property are View, and the location and elevation of the lot and proposed (or existing) structure relative to flood zones delineated on FEMA  Flood Insurance Rate Maps, and defined or established  elevations within those zones. Primary living spaces are typically oriented toward the waterfront (view) side of the residence.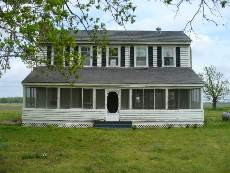 With existing structures located in a flood zone, where  major alterations or additions  are planned, it may be necessary to raise the structure above its current elevat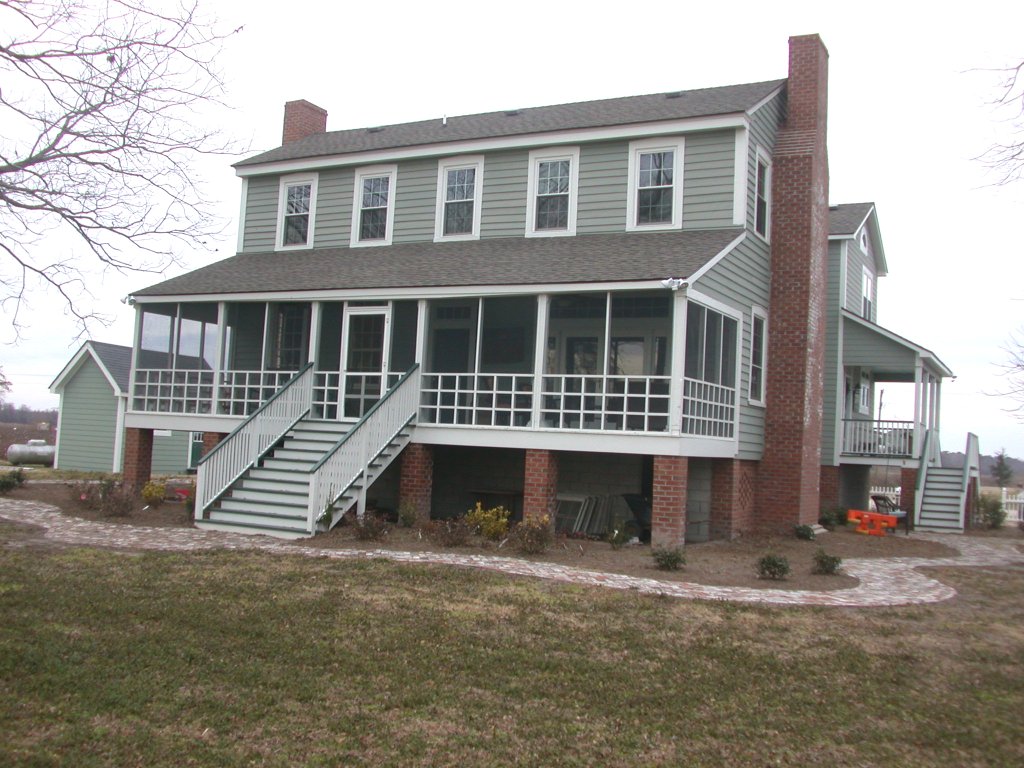 ion  to comply with flood zone requirements. This presents a serious dilemma for historic structures, such as this traditional vernacular farmhouse on Lake Mattamuskeet in Fairfield NC,  where the existing relationship to grade is changed, when piers or pilings must be introduced, requiring  new or lengthened stairs, and added chimney height, thereby compromising  original historic setting and fabric, but hopefully ensuring long term preservation of the resource.
In  the case of ocean front structures, although state shoreline development  regulations may determine the required set back from the beach for new structures, it may be neces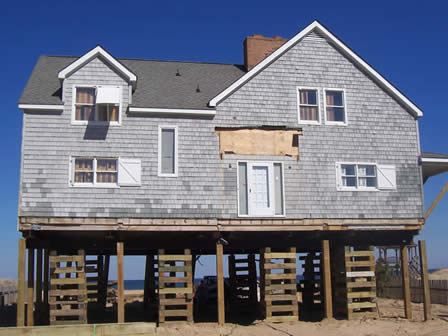 sary to physically relocate existing structures back from an encroaching shoreline, as was the case with  this shingled cottage in Kill Devil Hills, NC. This process has been ongoing for many years in the Old Nags Head Cottage Historic District, actually beginning with relocation of the first cottages from the soundside to the beach.